We are now closed for the season
BUT
We are still available for Rentals, Catering and Events!
The Central New Brunswick Woodmen's Museum is always hosting events.
What even will we see you at?
October 1st join us at the Fall Frolic! Get your Woodmen's T-Shirt, Coffee, Membership, and Lumberjack Split Tickets!
November 5th we will be hosting our annual Christmas Craft Market! Purchase your vendor table today ($20.00 per table) and come and enjoy coffee, tea, treats, and beautifully handcrafted items. Admission by donation.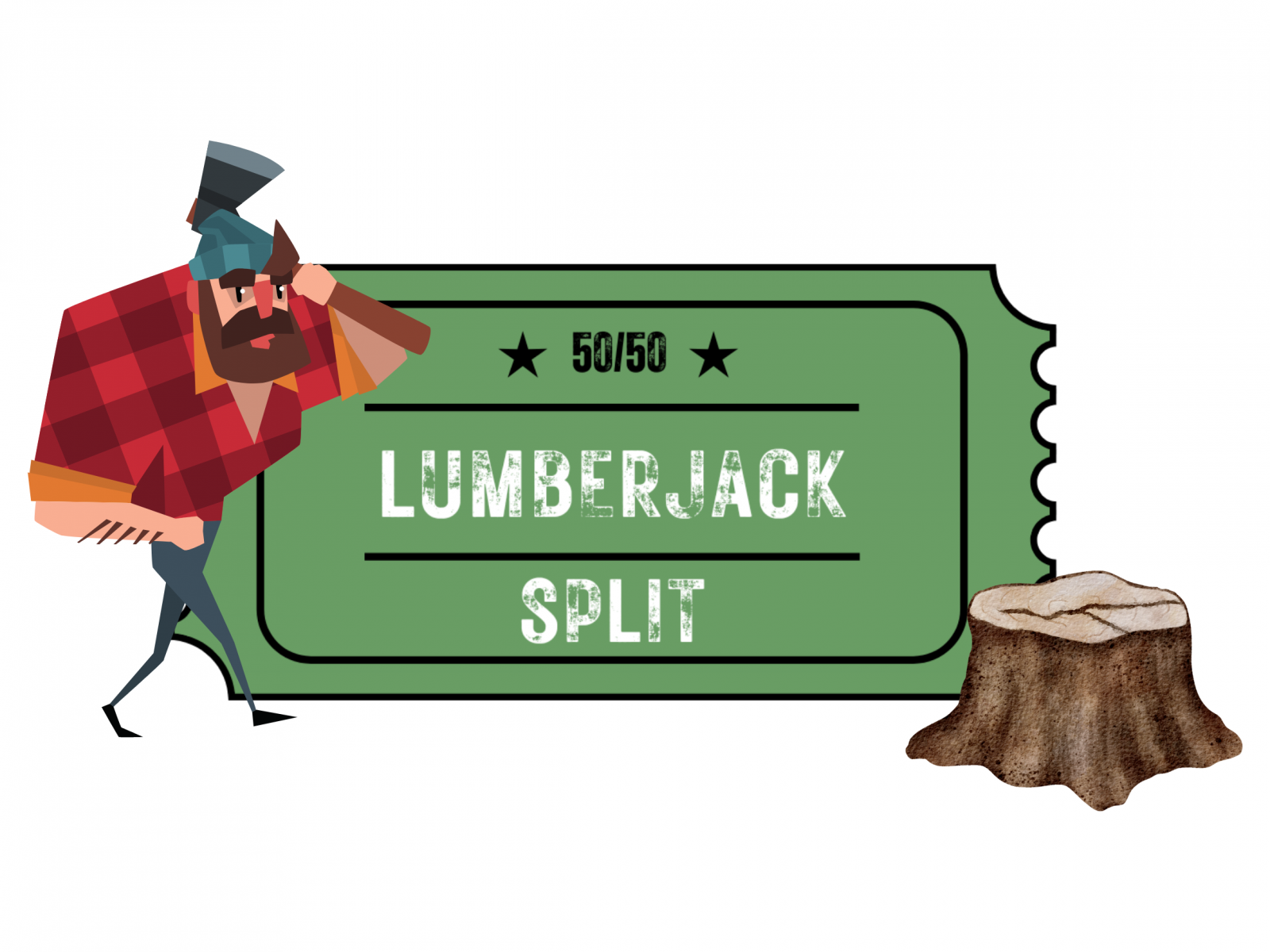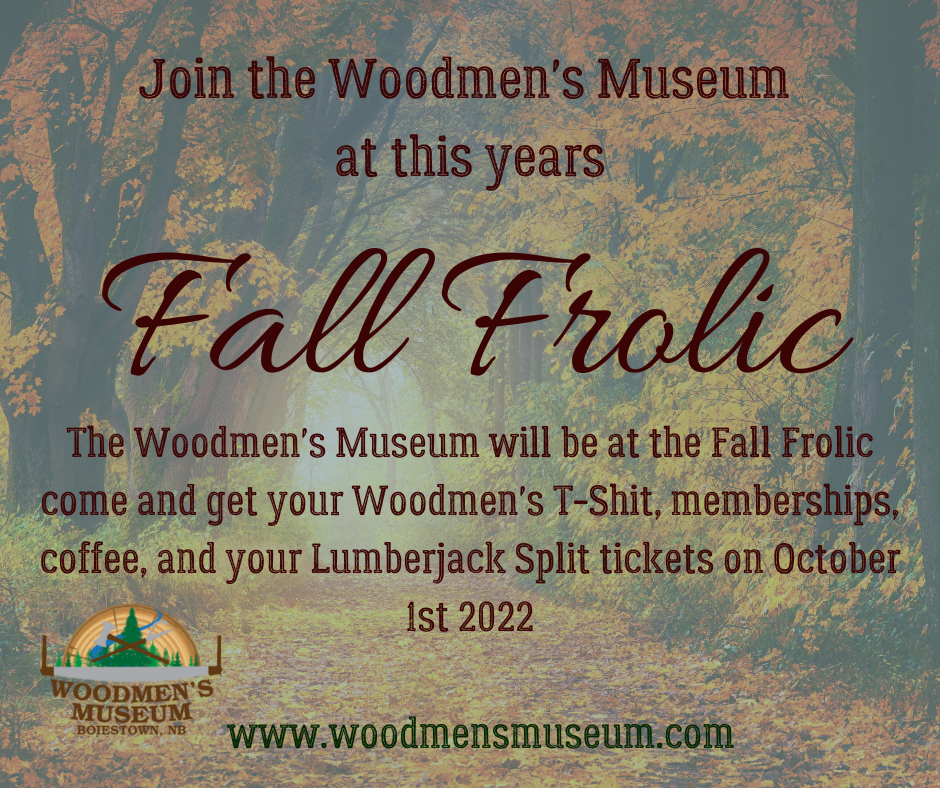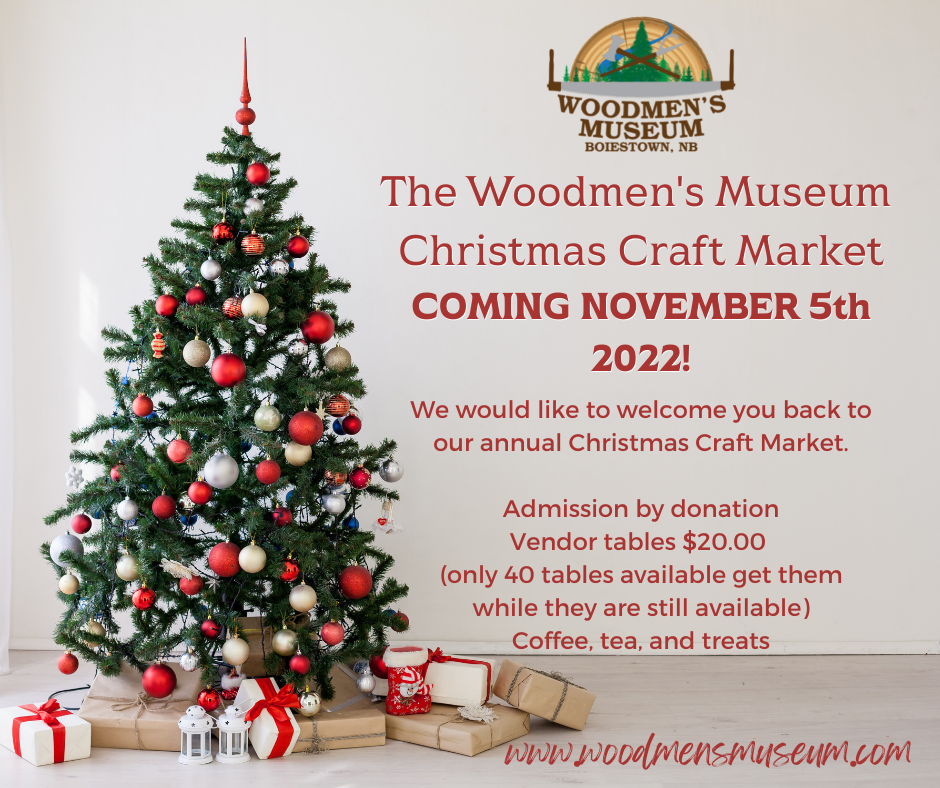 Looking to host an event?
The Woodmen's Museum's Welcome Building is available for meetings, receptions of all sorts, birthdays, and family or business gatherings all year round!
Catering is available upon request.
Company events, Schools, Camp Groups & Childcare Centers
The Woodmen's Museum's offers group rates!
Plan your next field trip or group business event with us.