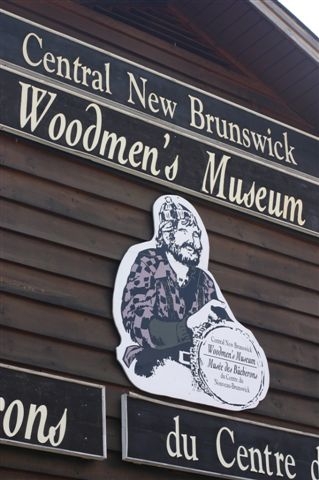 In 1978 a group of eight people formed a committee to look into the possibility of building a Woodmen's Museum to preserve our local lumbering history. They decided upon a 15 acre site on Route #8 in Boiestown, made it a Bicentennial Project and began putting their plans into action. The Museum became incorporated and opened to the public in 1979.
In 1979 the Quonset Huts were moved here from Peaked Mountain (Renous Area) being donated by Boise Cascade Limited. Through our student grant we remodeled the first Quonset Hut with the axe on the top to resemble a half log, due to the buildings unique shape. The axe was made by Vernon Dunphy. At this time the building contained all the artifacts loaned or donated to the Museum. The surrounding grounds were cleared and a small bridge built over the brook.
Machine sheds, etc. was constructed. In the fall of this year the main building, which would contain the Gift Shop, etc. was started under a large plastic dome. This was to be a winter project. Vernon Dunphy designed the plans for this building.
In 1980 the second Quonset Hut was assembled and a Peavey put on the top. The Peavey was also made by Vernon Dunphy. The replica of the Cookhouse-Bunkhouse-Dingle and the Sawmill were built on site. The Trapper's Cabin (over 100 years old) was brought from 47 Lake (Rocky Brook Area) and reconstructed on site. The man made pond was built this year.
In 1981 the Main Building was completed and an extra wing added. The replica of the Blacksmith Shop was built. Some of the equipment came from the old Blacksmith in Boiestown with the majority of the equipment coming from J. H. Hood and Son of Cross Creek. J. H. Hood and Son set up the contents of the building. The railroad, Trestle Bridge and Tunnel were built and the Fire Tower was assembled. The Pond was stocked with Brook Trout from the Miramichi Salmon Conservation Centre.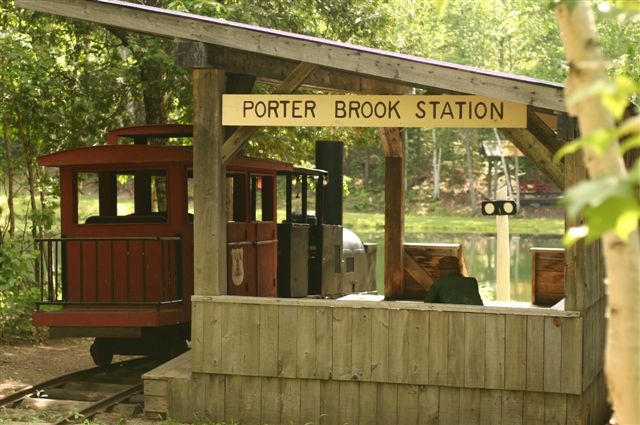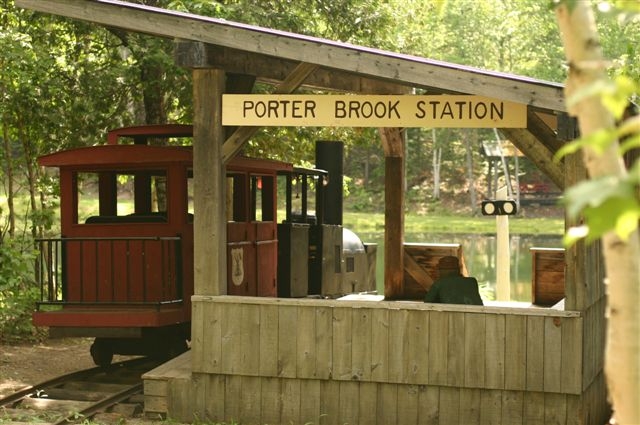 In 1982 the Whooper Train Ride began its rounds, (the train was retired in 2018). In 1983 the interior of the Forestry Hall of Fame was completed.
All the tourists, whether from Canada or abroad, are looking for an experience that can give them some insight into the true nature of the place they are visiting. Museums help articulate a community's identity and reflect that identity ourselves and to the visitor.
The Central New Brunswick Woodmen's Museum is an educational experience and helps to portray our local history. The Central New Brunswick Woodmen's Museum is located on Route #8, half way between Fredericton and Miramichi City on the Miramichi River Route. Geographically centred in the province, we are only a short drive from any major city in New Brunswick.