Annual events organized by the Woodmen's Museum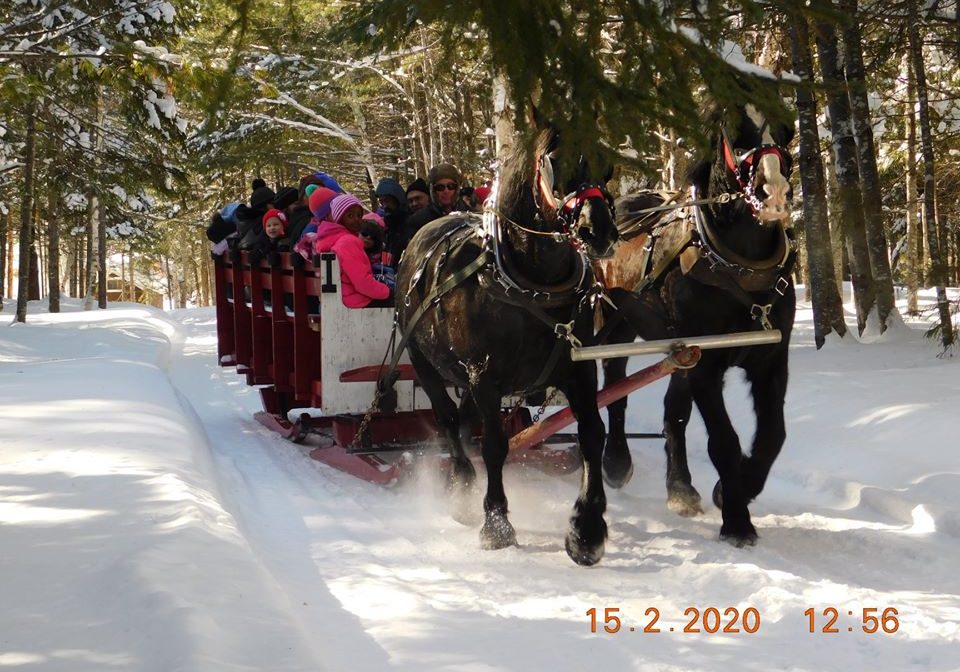 Winter Funday Breakfast
Celebrate winter with a delicious pancake breakfast before joining a day of fun-filled community activities during Winter Fun Days!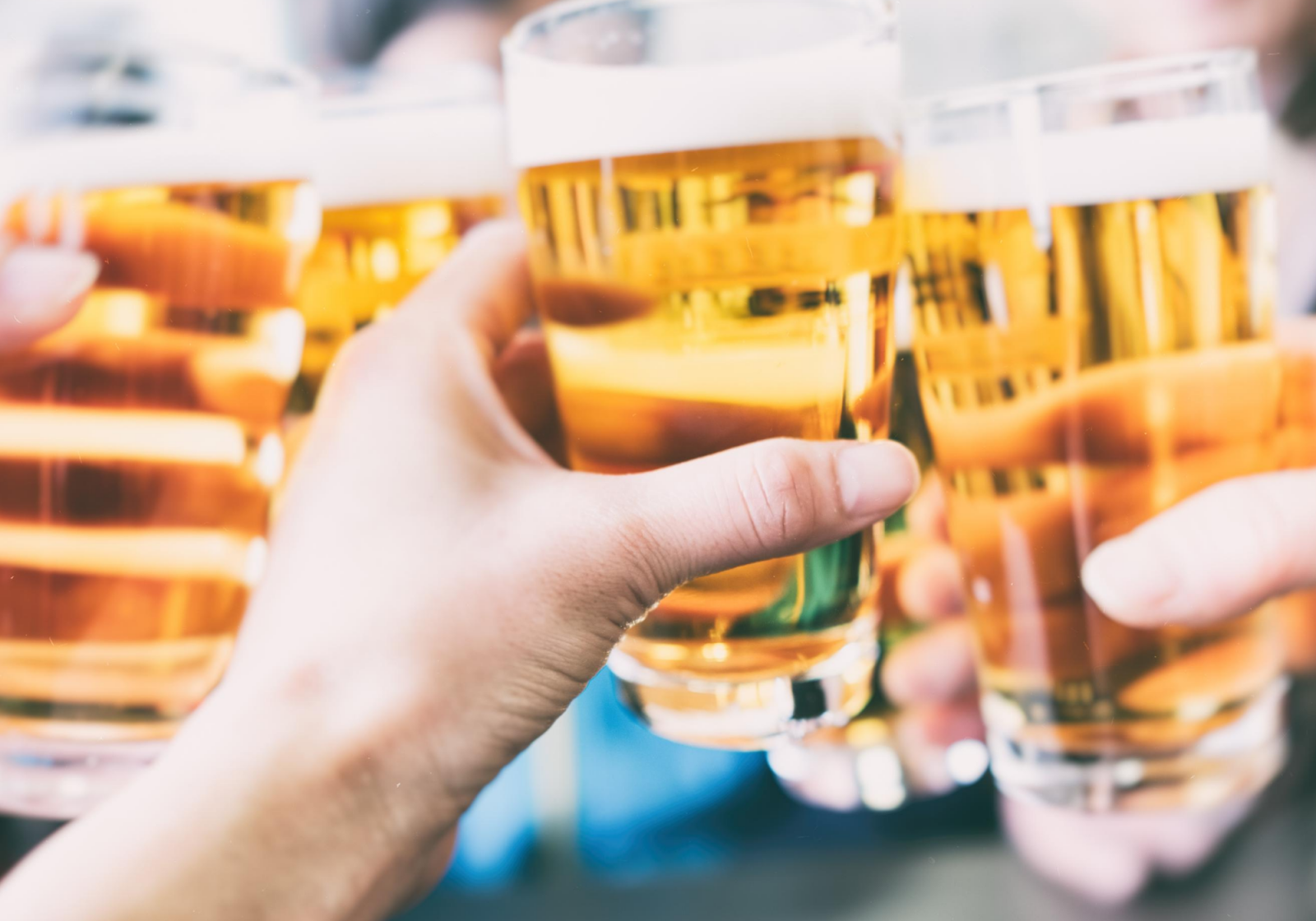 St. Patrick's Celebration
Come and join us for a St. Patrick's Celebration on March 17th from 7pm to 9pm.
Mother's Luncheon
Looking for a special way to celebrate Mother's Day? Treat your mom to a delicious and elegant high tea at the Woodmen's Museum!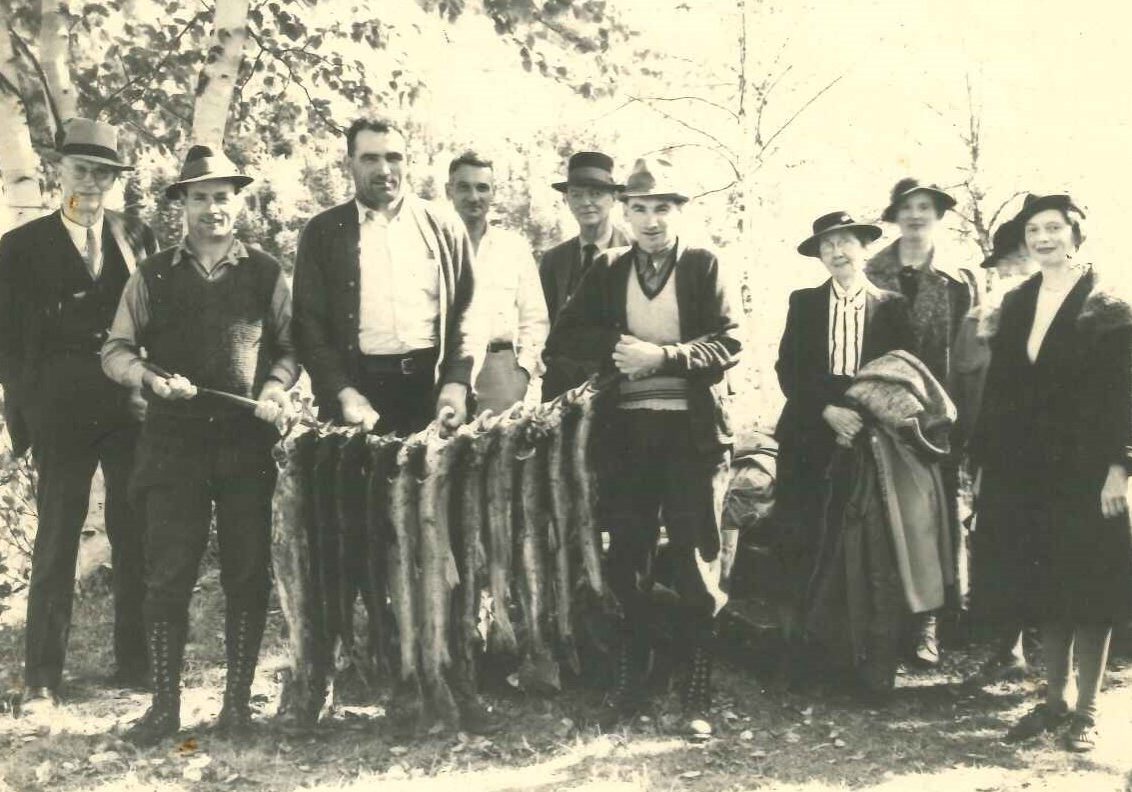 Tribute Fundraising Dinner
Join us for a special evening as we recognize and celebrate those who make a difference in their community. The Tribute Dinner is a night dedicated to honouring the selfless individuals who give their time and energy to make their neighbourhoods a better place.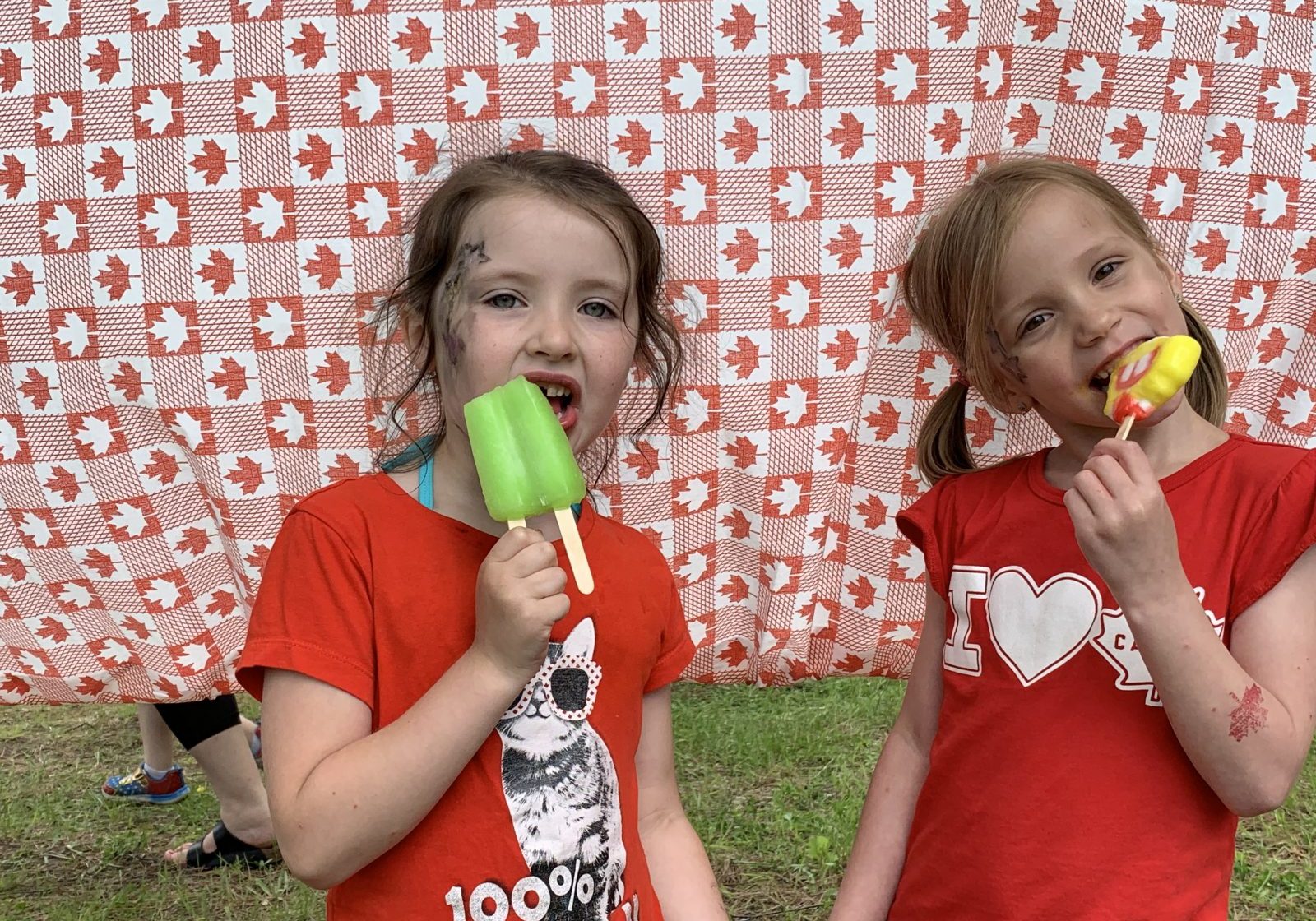 Canada Day
Celebrate Canada's rich history and culture with a special event at the Woodmen's Museum! Join us  and explore the museum's exhibits and learn about the important role that lumbermen and woodsmen played in shaping Canada's history.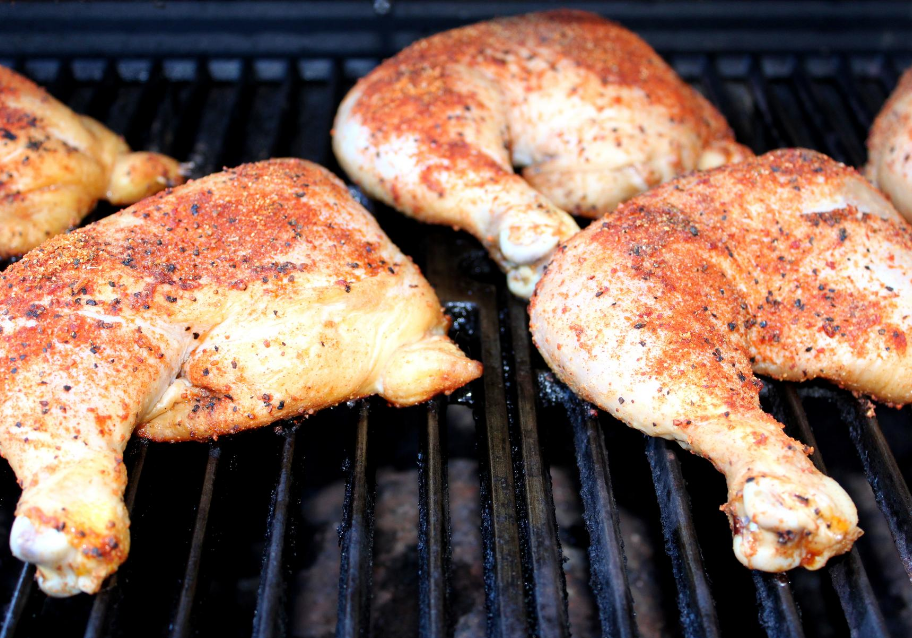 Chicken BBQ Supper
A mouth-watering BBQ Chicken Dinner at the Woodmen's Museum! Indulge in juicy, flavorful BBQ chicken, perfectly cooked on the grill and served with all the fixings. Our dinner also includes a variety of sides and desserts, all made with fresh, locally-sourced ingredients.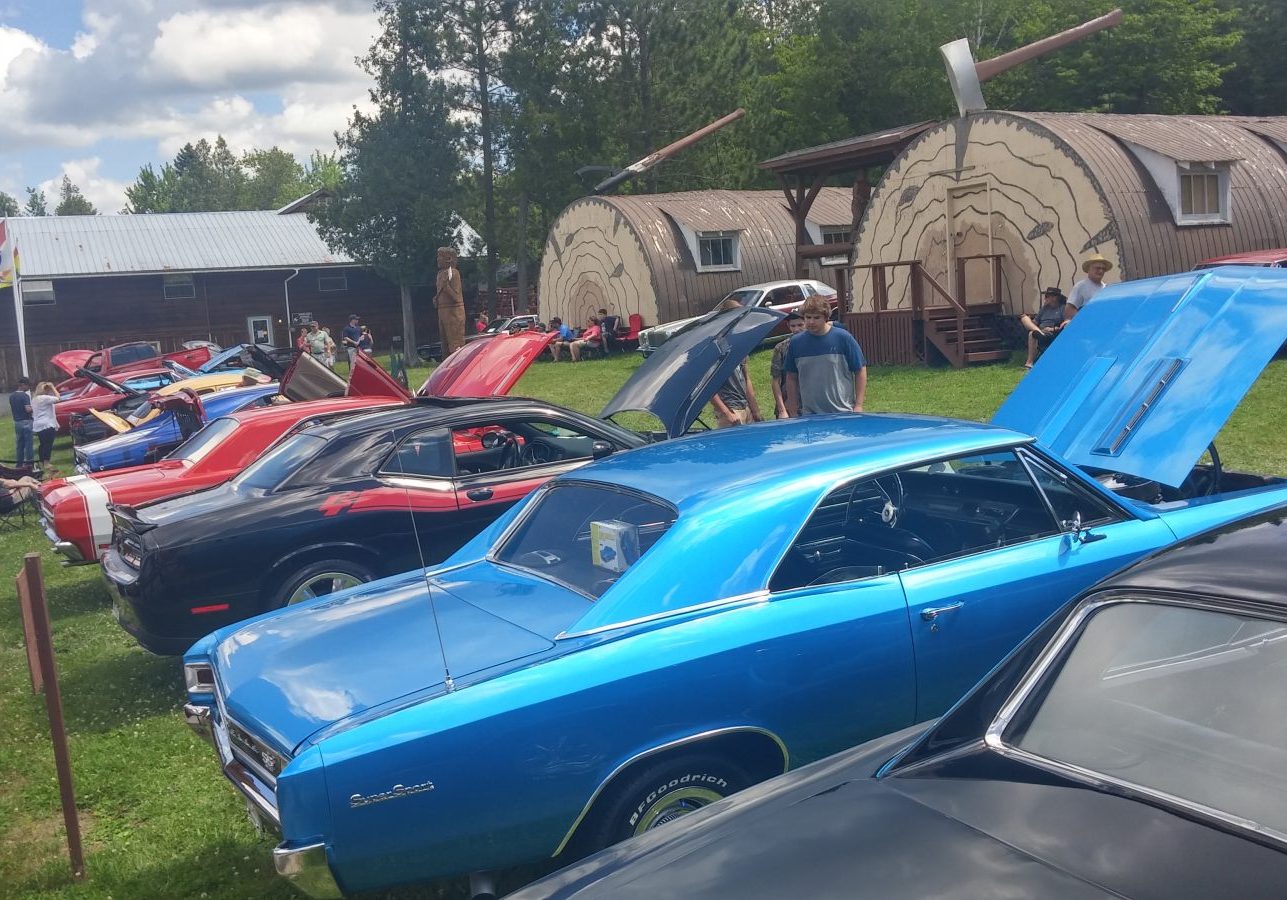 Car Show
Get ready for an exciting day of vintage and classic cars at the Woodmen's Museum Car Show on July 30th! Come see some of the most impressive and beautifully maintained automobiles in the area, all in one location. Whether you're a car enthusiast or simply enjoy admiring the beauty of vintage vehicles, this event is not to be missed.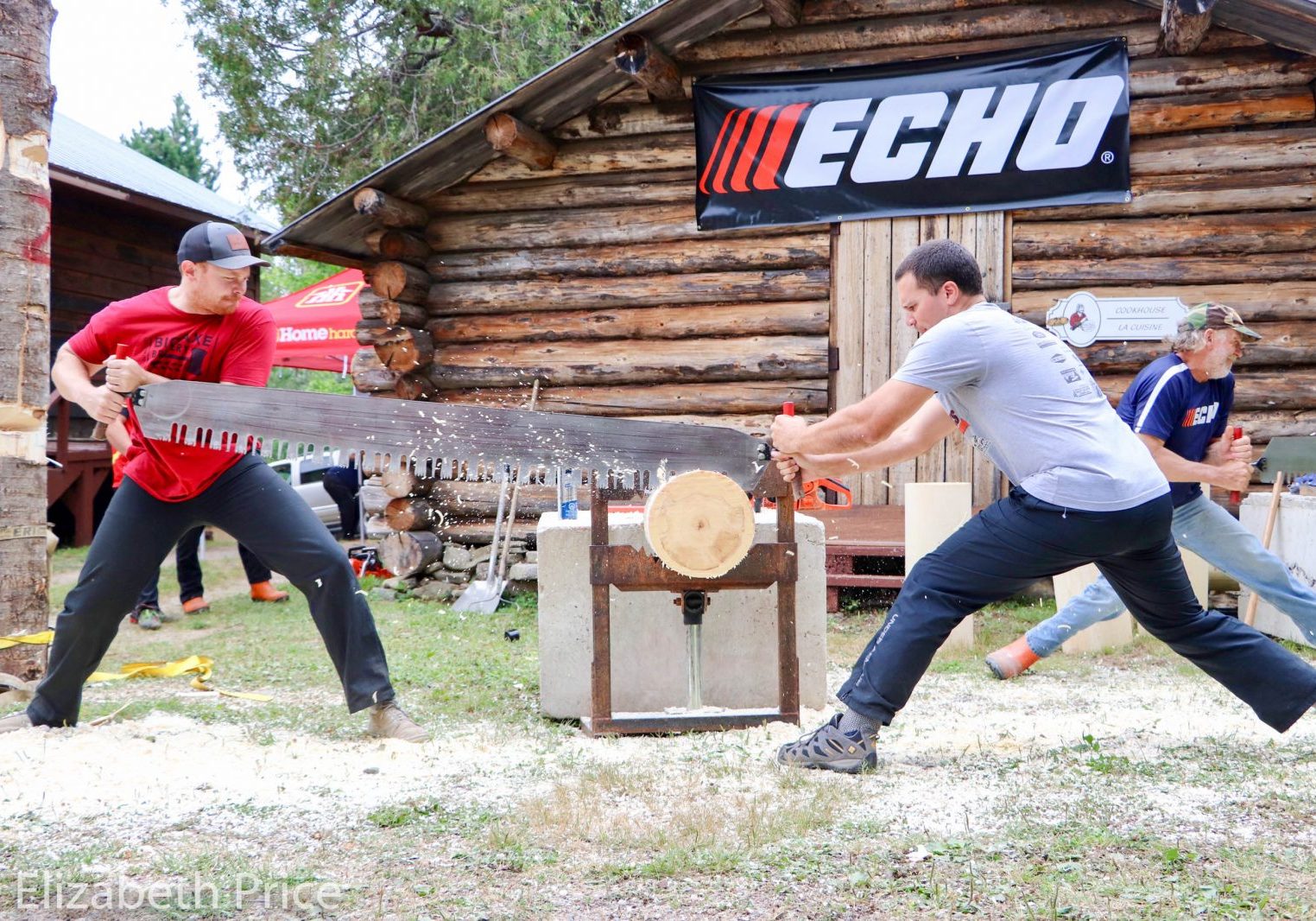 New Brunswick Lumberjack Championship
Looking for an exciting and competitive event this summer? Look no further than the Central NB Woodmen's on August 19th, 2023! Join athletes from all over the Maritimes as they compete in a variety of events, showcasing their strength, agility, and endurance.
Back to School Dinner
Looking for a way to kick off the new school year? Join us for a Back to School Dinner! Celebrate the start of a new academic year with a delicious meal and good company. Whether you're a student, a parent, or a teacher, this is the perfect opportunity to unwind and connect with others.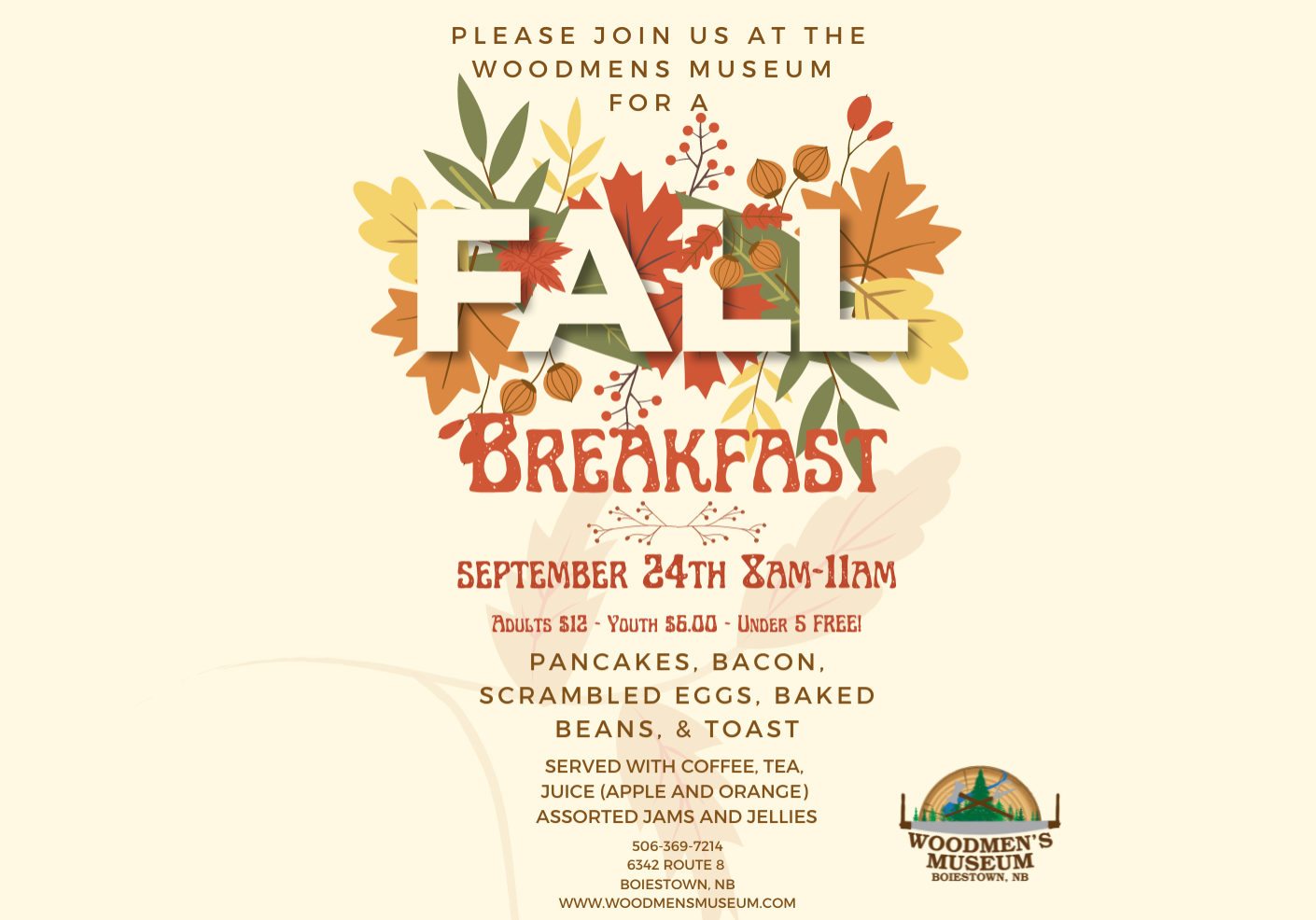 Fall Frolic Breakfast
Let's celebrate the fall! Come and enjoy great company, pancakes, bacon, scrambled egged, baked beans, toast, coffee, tea, juice and jams.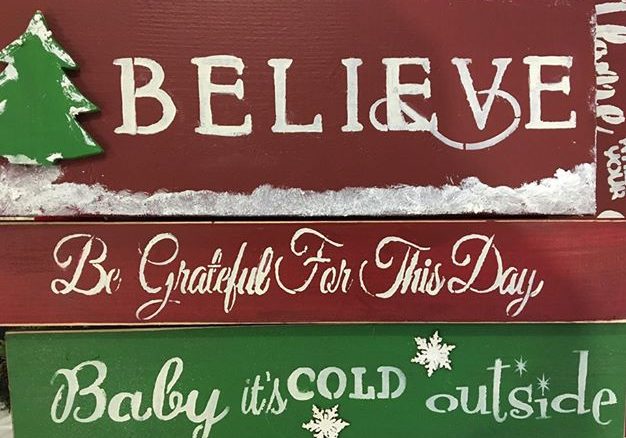 Christmas Craft Market
The Christmas Craft Market has a little bit of everything for everyone! Get the perfect homemade gifts to give the ones you love. Every craft is made with love!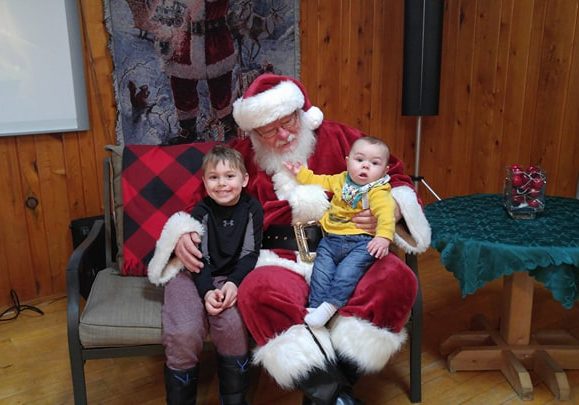 Santa's Breakfast
Breakfast with Santa includes an old-fashioned pancake buffet breakfast.